Nos formateurs
Le Programme de formation et d'aide technique fait appel à une équipe de formateurs spécialisés qui sont des chefs de file de leur domaine et qui travaillent au sein d'organismes ou de cabinets privés au Canada.
Équipe des formateurs principaux de Logement d'abord
Les membres actuels de l'équipe des formateurs principaux de Logement d'abord figurent ci après, ainsi que leur notice biographique et leurs domaines de spécialité.
Pour contacter l'un des formateurs dans un domaine particulier ou pour devenir membre de notre équipe, veuillez communiquer avec nous.
Colombie-Britannique
Rain City Housing
Catharine Hume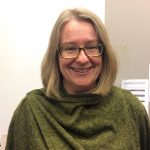 Catharine is currently the Co-Executive Director of RainCity Housing in Vancouver. RainCity is dedicated to developing innovative, outcome-oriented housing programs and supports for people living with mental illness, addictions and other challenges. RainCity has a number of Housing First Programs, including a Housing First ACT Team, a Housing First ICM Team, a Housing First Clinical ICM Team and a Queer Youth Housing First Project. Prior to coming to RainCity, Catharine was the National Director for Housing and Homelessness with the Mental Health Commission of Canada. During her time at the Commission, Catharine had the opportunity to be part of the leadership team for the National At Home/Chez Soi Research Demonstration Project on homelessness and mental illness. Catharine was also the Vancouver Site Coordinator for the At Home Project. Catharine has worked at the Vancouver Foundation, to design and implement the Foundation's Youth Homelessness Initiative and has also worked with the Canadian Mental Health Association at the provincial and national level. Catharine is committed to remaining curious about how to work with people in ways that support their recovery and strengthen their connections to community.
SPECIALTIES:
Housing First for Queer Youth
Housing First For Youth
Mental health and Addictions
Aaron Munro
Bio to come.
SPECIALTIES:
To come.
Chelsey Bromley
Bio to come.
Specialties:
Assertive Community Treatment (ACT)
Home Visits
Community and Social Engagement
Meaningful Daily Activity
Harm Reduction
Occupational Therapy in Housing First
Jolanta Krysinski
Bio to come.
SPECIALTIES:
To come.
Laura Caron
Bio to come.
SPECIALTIES:
To come.
Heather Gilmore
Bio to come.
SPECIALTIES:
To come.
Other
Sue Baker
Sue has worked in mental health and supported housing over 25 years. Her entire career has been with the MPA Society in Vancouver, B.C. which is a large non-profit agency that was started by persons with mental illness back in 1971. Currently, MPA provides housing and supports to over 900 individuals in both the Vancouver and Fraser Health regions. Sue was the Housing lead on the project team of the Vancouver arm of the At Home, Chez Soi national research demonstration project on Housing First. Currently she is involved in several housing first initiatives throughout greater Vancouver.
Specialties:
Housing Procurement
Housing First Principles
Housing First Fidelity
Alberta
Boys and Girls Clubs of Calgary
Kim Ledene
Kim has worked with the Boys and Girls Clubs of Calgary since 2000.  She currently is the Director of Youth Housing and Shelters.  Her studies are in Sociology and her strong beliefs in ending youth homeless has led her to build a portfolio of services to support youth.  Kim has launched both the Home Fire and Aura initiatives which focus on increasing supports for Aboriginal and LGBT2Q2S youth.  Kim has been involved in community planning for the Calgary Youth Plan and the Alberta Youth Plan.  She currently co-chairs the Calgary Youth Sector Committee and co-leading the Calgary Youth Plan 2017 Refresh.
SPECIALTIES:
Jocelyn Adamo
Jocelyn Adamo is the Manager of Prevention for the Youth housing and Shelter Program at the Boys and Girls Clubs of Calgary.  in this role, she operates family-based case management programming and a natural supports approach to prevent and divert youth from experiencing homeless.  previously, Jocelyn worked in addictions and the child welfare system.
SPECIALTIES:
Housing First for Youth
LGBTQ2S Housing
Family Prevention and Recognition to natural supports.
Heidi Walter
Heidi has worked with the Boys and Girls Clubs of Calgary since 2000.  Heidi has devoted her career to ensuring a strong foundation is provided for youth and their families, leading them to self-sufficient futures.  Her studies in the field of Social Work as well as her own beliefs, have guided her work to ensure that youth have a voice.  Heidi is currently the Manager of Youth Housing, which is primarily to help homeless youth find housing and the supports they need.  She has previously worked in community development, within group homes, shelters, and PSECA programs.
SPECIALTIES:
Katie Davies
Katie Davies has devoted her career to helping vulnerable young people create pathways to fulfilling and self-sufficient futures. Her studies in psychology and subsequent graduate degree in Counselling prepared her to consider the importance of combining community and clinical approaches. This has led Katie to create a variety of programs recognized for their innovation and impact. Working with the Boys and Girls Clubs of Calgary since 2002, Katie is the founding director of the Youth Housing and Shelter division assisting street-involved and homeless youth to end their experience of homelessness forever. Katie is currently the Senior Director of Services with the Boys and Girls Clubs of Calgary.
SPECIALTIES:
Housing First for Youth
Developing Housing First Systems of care
Program/Framework Development and Evaluation
Change Management
Sue Fortune
Sue Fortune holds a Masters Degree in Psychology and is D.B.T. Certified. Sue has worked with high acuity individuals experiencing homelessness since 2008 and has presented nationally and internationally on Housing First and other homeless programs. Sue has been recognized as one of the Global Women of Vision in 2013 for her efforts in ending homelessness in Calgary.
SPECIALTIES:
To come.
The Alex
Sarah Knopp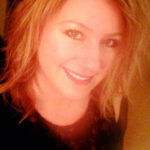 Sarah Knopp is the Associate Director of Housing at The Alex in Calgary Alberta, which currently has four housing first programs as a part of the agency. From an early age, Sarah has had a passion for working with marginalized populations, and this passion manifested in volunteer work with Calgary non-profit agencies as a teenager and young adult. Her education has allowed her career to revolve around this passion. She spent 5 years working at AHS Renfrew Recovery Centre as an addictions counsellor in adult detox, an environment that was invaluable to her as a new, and perhaps naïve, young person working in the field of addiction and mental health. She has been working at The Alex since 2012 in a leadership capacity, and has enjoyed working with teams and taking more of a system lens in her career. Her passion working with teams includes creating a healthy culture, coaching emerging leaders, and ensuring team focus remains on excellent client care. Sarah has a BA in Behavioural Sciences and a Masters of Counselling degree.
Specialities:
Housing first and harm reduction
Program Development
Assertive Community Treatment
Leadership
Coordinated Access and Assessment
Jamie Rach
Jaime began her career 12 years ago as a Youth & Family Counselor supporting vulnerable young persons struggling with mental health, addictions and trauma and a Client Care Assistant at Renfrew Recovery Centre detox. During this time it was when she found her passion for working alongside vulnerable individuals, believing in the balance of clinical framework community inclusion. Her studies in Addictions Counselling Health Studies and an additional Bachelors Degree in Criminal Justice has given her the foundation to practice as an accredited Canadian Addictions Counselor and while the Program Lead for two permanent supportive housing programs at The Alex Community Health Centre in Calgary, AB. Jaime participates in a variety of working groups around Harm Reduction, Systems Navigation & Managed Alcohol Programs(MAP).
Specialities:
Permanent Supportive Housing
Harm Reduction & Housing First
Intensive Case Management & Service Planning
Program Development
Scattered Site Intensive Case Management
Matt Cheng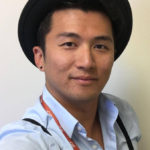 Matthew graduated from the University of Calgary with a Bachelors in Nursing and during his final practicum at Pathways to Housing was able to discover his passion for mental health, addictions and working with vulnerable individuals. He has since worked at Pathways to Housing for the past six and a half years starting off as a student, becoming a Mental Health Specialist and currently an Assistant Team Lead running a team of highly trained interdisciplinary professionals. Matthew's years of experience on an Assertive Community Treatment team has changed the way his team tackles each challenge. He constantly provides alternative out-of-the-box critical thinking partnered with his unique engagement skills and sense of curiosity for fun has lead his team to address each client scenario with an open mind for change.
Specialities:
Engagement Specialist
Harm Reduction & Housing First
Assertive Community Treatment Team
Integrated Dual Diagnosis Treatment
Other
Carrie Bartsch
Carrie Bartsch is a passionate Person Centered Planning Trainer and Facilitator and that has been integral to Housing First in Grande Prairie since 2010. She has held roles as a case manager, team lead, and is currently the Housing First Program Specialist. Carrie has a background in Early Childhood Development, Rehabilitation, and Youth Services, which has been instrumental in providing program development and management in the Homelessness Initiative. Carrie truly believes that in order to provide optimal service to people who are experiencing homelessness, you must develop a dedicated team who support one another to be the best version of themselves.
SPECIALTIES:
Housing First Fidelity
Housing First Case Management
LGBT2Q2S Homelessness
Women Homelessness
Youth Homelessness
Harm Reduction
Housing First Teams: Case Management, Service Planning, Effective Home Visits
Quinn Moerike
Quinn has worked in serving people experiencing homelessness since 2004, utilizing his own experience as a person who had been homeless while experiencing addictions and mental health issues. He is now working as a Program Coordinator for the Housing First program in Edmonton where he works to integrate good data, good research, and case management.
SPECIALTIES:
Intensive Case Management
Housing First Team Lead/Meetings
Harm Reduction
Housing First 101
BGCC of Calgary
Kale Hayes
Kale currently possesses a degree in Health Science with a major in Addictions Counselling and is in the process of completing his Masters of Counselling Psychology. Kale has worked with Family Ties Association in Lethbridge, AB for 6 years. His professional career has been built around the development and implementation of community-based programs and initiatives for under-serviced vulnerable populations implementing programming to better support them. Through his professional involvement in the social work, addictions, justice, and homelessness fields, Kale has developed a strong understanding of supportive systems and pathways. Currently, as the Program Supervisor of River House, Kale provides management to a 10-Bed congregate-living permanent supportive housing facility. The River House program is based on the Housing First philosophy. Utilizing harm-reduction strategies, with a focus on integrative health/well-being, River House provides housing and low-intensity therapeutic supports to chronically homeless males with comorbid conditions (physical health, mental health, & severe addictions).
SPECIALTIES:
Program/Community Development
Homelessness System of Care
Harm Reduction
Permanent Supportive Housing
Strength-Based Client-Focused Service and Treatment Planning
Effective Staffing Structures
Hope Hamerston
Hope hails from Medicine Hat, AB. She has two degrees, one in Sociology and one in Human Justice. Upon graduating Hope went into the Human Services/Social Services field and has worked in a variety of positions within Medicine Hat including Corrections. Her passion has always been in Family Violence and of course Housing First. I have been with the Medicine Hat Women's Shelter for 10 years, and in the last 5 years with the Housing First Program. She has gone from front line to Team Lead and was recently promoted to Program Manager of Housing First. Hope believes in the fidelity to Housing First and a client-centered approach are important in ending homelessness.
SPECIALTIES:
Housing First & Families
Intensive Case Management
Home Visits
Team Lead/Meetings
Manitoba
Manitoba
Sharon Redsky
Bio to come.
SPECIALTIES:
To come.
Don Robinson
Don, a Cree man originally from the Bunibonibee (Oxford House) First Nation, has been a long time Winnipeg resident. He is a graduate of the Bachelor of Social Work Program in 1991 and the Master of Social Work Program, University of Manitoba in 2001. He is currently employed with as a Trauma Worker with the Winnipeg Regional Health Authority providing consulting, and training, therapy services. He brings a unique cultural perspective on healing, inter-generational trauma, cross cultural awareness, family therapy work with Aboriginal families and training and learning, and the traditional ways of looking at life.
SPECIALTIES:
Aboriginal Perspective on Trauma Informed Practice
Aboriginal Intensive Case Management
Motivational Interviewing with Integration of the Medicine Wheel Approach
Betty Edel
Betty is an Aboriginal woman from the City of Winnipeg with over 35 years of experience working and volunteering in the Inner City of Winnipeg on social justice issues of health care, adult and child education as well as affordable housing. She has a degree in Social Work from the University of Manitoba and is currently exploring returning to school to get a Masters Degree in Social Work from an Indigenous perspective. She was raised in the Child Welfare System in the 1960's and remained until she aged out of care when she turned eighteen. During her time in the Child Welfare system Betty was homeless for the majority of her teen years. Betty is currently employed at the Aboriginal Health and Wellness Centre as a Community Access Navigator in the centralized intake system called Doorways. Betty has indepth knowledge of the development of internal systems and programming to meet the needs of individuals being supported under an Intensive Case Management model of Housing First. Betty has worked passionately from the beginning of Housing First in Winnipeg to ensure it was culturally appropriate to meet the needs of the majority of people experiencing being homeless which in Winnipeg, is the Aboriginal community.
SPECIALTIES:
Housing First Principles
Intensive Case Management
Intake and Coordinated Access
Cultural Competency in Housing First
Paula Hendrickson
Paula possess twenty-eight (28) years of experience in the field of social services in addition to eight (8) years working within the Indigenous community. Paula's primary focus as a leader is advocating to end homelessness and support a more inclusive society. She is invested in continuing to advocate, promote and participate utilizing a 'Collective Impact approach' to end homelessness. Paula's expertise as a leader is in building relationships, development of programs and services from inception to implementation and ongoing daily monitoring. Paula is currently employed at the Aboriginal Health and Wellness Centre Inc. as the Director of Services. Her duties include supervising the Housing and Housing Support Programs to meet the needs of individuals being supported; under an Intensive Case Management Housing First Model. Paula's vision and leadership has been instrumental in the establishment of the Doorways Collaboration Project, Stepping Forward, A Place to Call Home, Ni-Apin: At home /Chez Soi, the Bell Hotel, Project Breakaway and the proposal development and initial negotiations of Riverpoint Centre. To name a few, Paula has severed on several committees such as the Point Douglas Community Leadership Council (formerly: Northstar Collaboration), the Board of Canadian Mental Health Association of Manitoba, Winnipeg, Inc. and the Homeless Count Street Census committee.
SPECIALTIES:
Housing First Principles
Intensive Case Management
Intake and Coordinated Access
Cultural Competency in Housing First
Al Wiebe
Al became homeless after losing a six figure annual income.
He spent nearly 2 years homeless in Winnipeg . While at Salvation Army Al was interviewed for the At Home project but did not get an apartment.
After finding recovery nearly two years later.Al became an intensive case manager with the At Home Chez Soi housing first project working with people he knew from his time on the streets. Following that position Al began working on the second and last phase of the project with the IUS at the University of Winnipeg as a Community Liaison Coordinator finding and interviewing the TAUs who did not receive homes
Following IUS Al spent time in peer support with the CMHA.
Al is currently the Peer Engagement Specialist with the CAEH and the Housing First training team. Al is also a researcher with the Street Health survey conducted in Winnipeg.
Al will be lecturing in the fall to students of pych nurses curriculum at Brandon University.
Al is the chair of the Lived Experience Circle and co chair of the Lived Experience Advisory Council of Canada.
Al works as a consultant with the Winnipeg Regional Health Authority working to change the culture of the healthcare system towards the homeless , indigent and those with mental health issues and serves on several boards.
Al also serves on the HPS Community Advisory Board
Al is a key speaker for the United Way and is currently working to developed a national mentorship program for those with lived experience and those homeless ready to takes a step forward.
SPECIALTIES:
Peer Specialists in Housing First
Ontario
Brad King
Brad began working in Vancouver for Raincity Housing, at their low barrier, harm reduction based emergency shelter, Triage. He later became the supervisor of their concurrent disorders outreach team and was fortunate to be a part of Raincity's ACT team, during the At Home/Chez Soi project, as an outreach worker. Upon returning to his hometown of Thunder Bay Brad spent 2 years as manager of the local emergency shelter/street outreach team and MAP program. Brad presently works as an adult protective services worker and as a part time professor in the concurrent disorders program at Confederation College. "It is a dream come true to be working with CAEH and to contribute in some small way to the end of homelessness in Canada."
SPECIALTIES:
Harm Reduction
Assertive Engagement
Concurrent Disorders
Client Centred Approaches
Dick Passmore
Prior to becoming Team Lead with Homeward Bound: From Homelessness To Community, Dick Passmore worked in the Traditional Healing Department of De dwa da dehs nye>s Aboriginal Health Access Centre in Hamilton Ontario. During that time, he was seconded to the Mental Health and Street Outreach Team, Public Health Department of the City of Hamilton, as well as being involved in Housing First readiness. In this capacity, he gained experience working with the homeless urban Aboriginal population; engaging them, and walking with them as they made positive steps toward a more safe, stable life. He is fulfilling his role as Oshkabaywis (helper) by making use of his connections within the Aboriginal community as an ally, advocate and resource. For most of his life, Dick has been involved in the helping profession, both as a volunteer and a worker. His experiences include being a member on various boards and committees, a volunteer firefighter, union steward, Peer Support Worker, Hospice/Palliative Care Personal Support Worker, community volunteer, master of ceremonies, as well as running Improv Comedy workshops for at-risk youth. As a long-time hospice volunteer, he provided Reiki and Intuitive Energy healing for those at end of life.
SPECIALTIES:
Housing First within an Urban Aboriginal Population
Creating a Collaborative Team Environment
Mainstream/Aboriginal Partnerships
Jan Richardson
Jan Richardson, MBA, is the City of London's Manager of Homeless Prevention. Her priority and commitment is to solve homelessness in London, and beyond and serves on a number of local, provincial and national advisory groups and committees. Jan is an Adjunct Faculty Member at the Arthur Labatt School of Nursing, Western University and is an appointed bencher with the Law Society of Upper Canada. Jan previously worked as the Executive Director for several not-for-profit corporations, as a registered nurse and management consultant and has volunteered with a number of community organizations and board of directors, including the London Police Services Board. Jan is the author of a number of publications, and co-author of research and evaluation initiatives.
SPECIALTIES:
Housing First and Veterans
Cheryl Forchuck
Dr. Cheryl Forchuk is a University Professor and Associate Director of Nursing Research at the Arthur Labatt Family School of Nursing.  She is also a Scientist and Assistant Director for the Lawson Health Research Institute.  Dr. Forchuck received her Batchelor of Science in Nursing and Batchelor of Arts in Psychology from the University of Windsor, her Masters of Science in Nursing from the University of Toronto, and her Ph.D. from the College of Nursing at Wayne State University.  Cheryl Forchuck has published on many topics including transitional discharge, therapeutic relationships, technology in mental health care, housing and homelessness.  Currently her work is in mental health relational to housing, homelessness, poverty and community integration.  She believes that all projects and service provision begins with the voice of lived experiences.
SPECIALTIES:
Housing First and Veterans
Intensive Case Management
Sharon Sutor
Sharon manages a Housing First intensive case management program at Canadian Mental Health Association York Region and South Simcoe. She started her Housing First journey with years of experience working in women's shelters and transitional housing as well as mental health case management. Her first encounter with the Housing First philosophy was at the CAEH conference in Vancouver where she was inspired to create a program with high fidelity to those principles. That program has now housed over 50 of the most acute people experiencing homelessness in the area and continues to grow rapidly. She welcomes the opportunity to share what she has learned about starting a Housing First program from scratch and the opportunity to help communities use their available resources to coordinate and implement Housing First plans that work for their communities.
SPECIALTIES:
Strong Housing First Teams
Case Management
FACT Teams
Assertive Engagement/Outreach
Working with Peers, Queers, and Cultural Competency
Québec
Jessica Soto
Bio to come.
SPECIALTIES:
To come.
Nouveau-Brunswick
Murielle Doucet
Murielle has been a bilingual suicide prevention trainer, educator, mentor advocate and coach with LivingWorks Education Inc for 22 years and offers ASIST, safeTALK and suicide to HOPE training programs. She has extensive leadership and management skills. She was the Team Leader for the ACT team at the Moncton site of the national At Home/Chez Soi Research Project and was part of the first group of Housing 1st TA's with the MHCC. Presently working as a Service Coordinator for Salvus Primary Health Community Clinic, Murielle helps clients navigate complex systems such as health or social development departments in order to determine the next step for recovery. She continues to work in community development, through her on-going roles as a volunteer and past Board member of the Canadian Association for Suicide Prevention, and various regional and provincial committee/volunteer groups.
SPECIALTIES:
Housing First
Systems Approaches
Addictions, Recovery, Trauma
Terre-Neuve-et-Labrador
Gail Thornhill
Gail is the Director of Supportive Housing at Stella's Circle, a leading non-profit community organization, which has been recognized provincially, nationally and internationally for its innovative and responsive approaches in the fields of affordable housing, mental health, and employment and for its quality programming and services. Stella's Circle provides services to adults who face barriers from fully participating in the community. Gail has a Masters in Social Work and has worked in the housing and homelessness sector for 17 years. At Stella's Circle, she oversees the supportive housing team which offers tenant relations, wellness programming and a variety of safe and affordable housing options. Stella's Circle has 76 housing units and works in partnership with 35 private landlords. Gail also oversees Naomi Centre, an emergency shelter for young women. Annually, the Centre offers temporary accommodation, advocacy and case management services to more than 120 women and responds to 2000 requests for service. Part of Gail's role includes community capacity building. She serves on the boards of Cochrane Community Outreach and Performance Centre, End Homelessness St. Johns, and has recently completed a term with The Newfoundland and Labrador Housing and Homelessness Network. Currently she is co-managing a new Intensive Case Management program on behalf of End Homelessness St. John's, called Front Step. Gail also provides training, mentorship and support to eight Housing Support Workers located in various locations of rural Newfoundland and Labrador.
SPECIALTIES:
Housing First Principles/Fidelity
Housing First in Rural and Remote Context
Assertive Engagement/Strength Based/Client Focused
Housing Procurement/Rapid Re-Housing
Le Programme de formation et d'aide technique est financé grâce à une subvention du gouvernement du Canada.